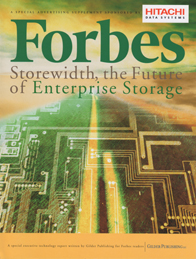 As part of a strategic response to highly aggressive competition, Hitachi Data Systems' ad agency, San Francisco-based Doremus Advertising, contracted Jeff to develop a series of 16-page advertorials that were placed in magazines such as Forbes and Network Computing. Jeff turnkeyed all of the copy against extremely tight deadlines, including overview trending stories, ghost-written stories from Hitachi executives and partner focus stories featuring interviews with top executives of partners such as Microsoft and Cisco Systems.
"Jeff pulled world-class product together for us on extremely tight turnarounds and made us heroes with our client. I never cease to be amazed at his ability to adapt to any topic and turn around high-quality, authoritative content in a timely fashion. His professionalism and clear, creative style of presenting technical marketing information is invaluable in the service we offer clients like Hitachi Data Systems."
—Douglas Fielding
Account Executive
Doremus Advertising

About Hitachi Data Systems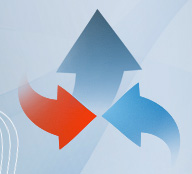 Hitachi Data Systems is a world leader in data network storage solutions and virtualization. HDS customers include 70 percent of the Fortune 100 and more than 80 percent of the Fortune Global 100. HDS is a wholly owned subsidiary of Hitachi, Ltd. (NYSE:HIT), one of the leading electronics companies worldwide, number 47 on the Fortune Global 500 with total 2011 sales totaling US$112.2 billion.